Kristari´s Chinook at JednickaPEDIGREE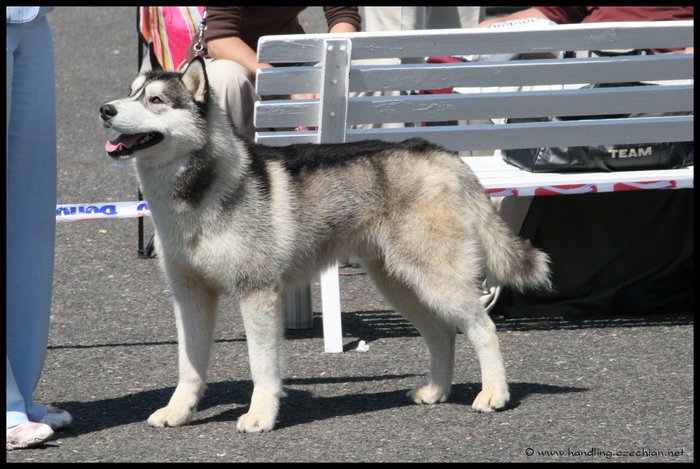 Chinook is our american devil full of energy. Chinook is the great villain .... he destructs all, that he find from flowers to shoes. He wants to run away, if we forget to close, sometimes howls and barks, tries to hunt .... from beatles to blackbirds. He is very playful and friedly... endly his nature is directly the same about we read in all books. He grew up to handsome male, whom is impossible ignore. He likes water a lot. He spends all summer in bath.

* 14. 11. 2006
HDD: 0/0 (FCI A)
Eyes: PRA and cataracta free
Eyes: XL-PRA geneticaly checked free
High: 55 cm

Tituly/tituls:
Interchampion
Czech Junior champion
Czech Club Junior champion
Czech champion
Czech Grandchampion
Czech Club champion
Slovakian Junior champion
Slovakian Club junior champion
Slovakian champion
Slovakian Grand champion
Slovakian Club champion
Cyprus champion
Montenegro champion
Bulgarian champion
Macedonian champion
Balkan champion
Serbian champion (not yet confirmed)
German champion (not yet confirmed)
Swiss Specialty Junior winner
Slovakian Specialty Junior winner
Specialty winner CZ 2008
Specialty winner SK 2008
Specialty winner SK 2009
Club winner SK 2010
National winner CZ for 2009
1x BISS puppy SK
1x BISS puppy CZ
1x BIS puppy 3rd place
The most pointed Junior dog over the all nordic breeds in CZ for 2007
The most pointed Junior dog over the all nordic breeds in SK for 2007
The most pointed siberian dog in CZ for 2008
The most pointed siberian dog in SK for 2008
BIS, BISS
BOG
BIG Champion of Champions
25x CACIB (BOS)

ICh BISS Oumiak´s the show must go on (Nanook) PEDIGREE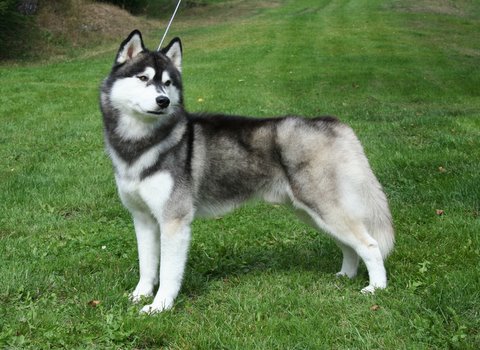 Nanook is male with great character. He is very dominant but never agresive. He is very good guard, he barks on unknown people. Nanook is very kindly and friendly too. He dislike hunt .... his hunt paper is really clear. The next preference is his lack of interest in escape and so he is free in garden although the gate is open. He likes to run and his movent is fantastic! But I like him in the first for his kind and friend nature. I am very grateful to Olivier and Claudia for this fantastic boy.
* 14. 11. 2002
HDD: 0/0 (FCI A)
Eyes: PRA and cataracta free
Eyes: XL-PRA geneticaly checked free
High: 54,5 cm

Tiluly/tituls:
International Champion
Bulgarian Champion
German Champion
Champion of Bosnia and Herzegovina
Czech Champion
Czech Grand Champion
Czech Club Champion
Czech specialty winner 2006
Czech Club winner 2010
Slovakian Champion
Slovakian Grand Champion
Slovakian Club Champion
Slovakian specialty winner 2007
Slovakian Club winner 2008
Slovenian Club winner 2008
Swiss Club winner
BOSS - the best male – speciality dog show
5x II. BIG
1x BIS
3x BISS
3x BIS honour class
1x res. BIS
Regional Winner
National Winner
Winner of Mladá Boleslav
Winter winner