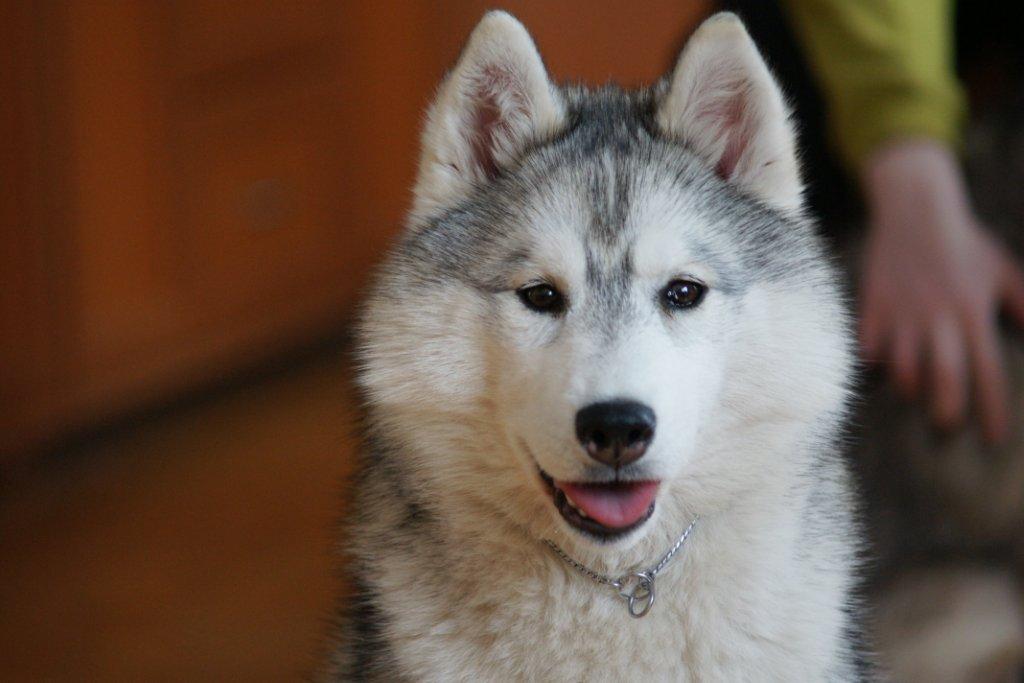 Vinyamars Inoccence (Hope)
Hope is a beautiful dog lady, which we imported from our friend from Slovakia. Father is an exceptional dog Kontokis Isaiah Little Prayer for U, one of America's most successful show ever. Mother is show successful female Vinyamars Flashing Star, who ia represented Slovakia at the U.S. Eukanuba Challenge. Although she is big devil she proved us her personality. It is very kind, but also action. At the age of one year became the natural leader of the pack. She began collecting first awards on the shows and we hope that she will be at least as successful as her forebears.

* 11. 8. 2011
Dysplasia: too young
Eyes: too young
Eyes: XL-PRA genetic test - too young
Height: 53 cm

Tituls:
Junior champion CZ
Slovakian Club Juniorchampion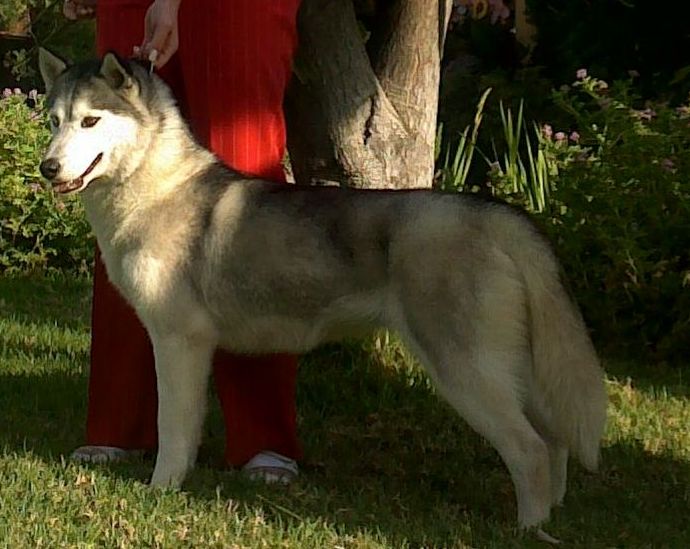 Naty Jednička (Natálka)PEDIGREE
Naty grew up to beatifull lady, but she is the great villain in the garden. She destructs all, that she find. But she is really kindly female with positive relationship to other dogs and animals, does not hunt. When we received Chinook she took care about him like about own puppy. She attracts attention anywhere we come. Her show career started very promised and so we hope she will so successfull girl like her father Nanook. Her pups won their first shows and we hope they will be so succesfull like their parents and grandparents.
* 26. 3. 2006
HDD: 0/0 (FCI A)
Eyes: PRA and cataracta free
Eyes: XL-PRA geneticaly checked free
Height: 53 cm

Tituly/tituls:
German Junior Champion
Slovakian Junior Champion
Slovakian Club Junior Champion
Czech Junior Champion
Czech Club Junior Champion
Slovakian Junior Club winner
Czech Junior Club winner
Slovakian Champion
Slovakian Club winner 2x
Czech Champion
Czech Grand Champion
Czech Club winner
Cyprus Champion
Bulgarian Champion
Macedonian Champion
Montenegro Champion
Jugendsieger Berlin
Jugendsieger Dresden
Multiple CAC, CACIB and BOB
1x BIG
1x BIS honour class
1x BISS Junior CZ
1x BISS Junior female SK
1x BIS Junior female

Queen Barbie (Mia)RODOKMEN
Mia is Natys daughter. She came back to us from not entirely satisfactory conditions. Unfortunately, the education and training were largely neglected. The correction lasted for a year - could not even come to call, rather the contrary, ran to the other side, let alone basic commands, could not walk on a leash etc. She is a very good dog in exterior and we had already present her on shows.

* 28. 10. 2007

Dysplasia: FCI A (0/0)
Eyes: PRA and cataracts negative
Eyes: XL-PRA genetic test - checked negative
Height: 53 cm (51.5 cm by Breed)

Titles:
3x CAC
2x CAC SK
1 CAC SK
2x R. CACIB